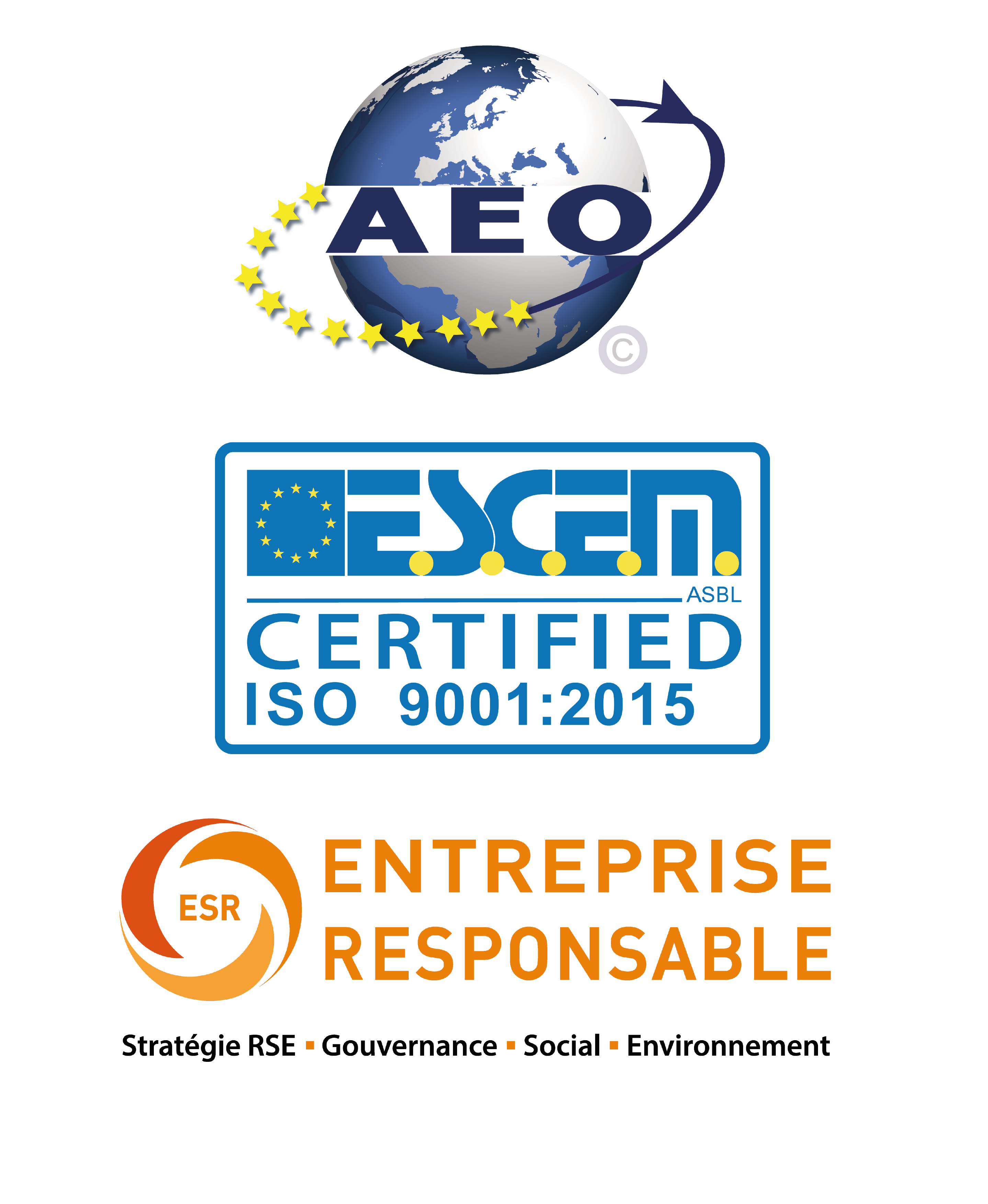 Most of our staff have more than 10 years of experience in the completion of customs and intra stat formalities.
The Agimex customs agency is ISO 9001 certified for the quality of its organisation and Authorised Economic Operator (AEO, OEA) F (customs simplification and Security and Security) by Luxembourg Customs and Excise.
The agency is located on the Eurohub Sud logistics park in Dudelange, which has secure access. It is close to a Secure Road Centre (Bettembourg) where your drivers can take their breaks while ensuring their personal safety as well as the safety of their loading.